Everyone has something they are good at, including you. By packaging your skills, strengths, and expertise together you can escape the rat race and build the financial freedom you deeply desire.
If you're waiting around waiting for a million dollar business idea to fall on your lap... you might be waiting forever. You don't need to over think it because you are the million dollar idea you've been looking for. Take an inventory of yourself and narrow down on the key attributes that set you apart and confirm your mastery. Within you encompasses the tools, knowledge, and experiences you need to kick start your success.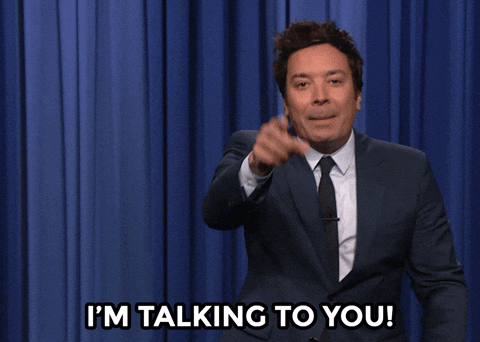 Thanks to social media you don't have to be a celebrity to be known. The way social proof is built has drastically changed over the years, making it easier for your expertise to be easily discovered. To make money through your expertise you must establish your personal brand, build trust with the audience you are trying to reach, and promote it effectively.
Trust is a cornerstone of which authentic business relationships are established. People buy from people they trust! Your personal brand is your identity and credibility. It's the impressions people have of you both in person and online, that will determine whether or not they trust you for the transformation they need.
Once you've discovered your expertise, built your personal brand, and established trust… you are ready to sell!
Here are 4 ways you can monetize your expertise:
Podcasting
You don't have to be the best writer to thrive in the new age of online business. Podcasting is an innovative way to pull in listeners who want to feel connected to an authentic speaker as they assimilate information. Podcasting has been around for some time, but as of recent years they've become increasingly popular. Listeners love podcasts because it serves as entertainment and they can learn so much from just one episode. Digital audio is not going anywhere.
Create a Digital Product
Years back, becoming an author was a long and intensive process that could take 2-5 years. From writing the material, finding an agent, to getting it published…the amount of time and capital required was substantial. Nowadays, there's an abundance of information online to teach people how to sell their own content and self-publish books for much less. You can sell ebooks, online courses, and downloadable prints. There's a lot more options of digital products you can sell without dealing with inventory and pricy overhead fees.
Build an Online Community
Facebook groups, membership subscriptions, and online community platforms are on the rise. The goal of these online communities is to serve a intimate group of individuals who have similar goals, interests, and journeys. Your online community should have a defined purpose, rules, and be a place for transparency. Irrespective of which platform you choose, as the expert in the community your members are leaning on you to learn, grow, and be inspired. It's also a great space to answer questions, try out different teaching methods, and earn the loyalty of your members.
Speaking Engagements
For many, just the thought of public speaking makes them cringe, but if you embody the boldness and skill set, you can make significant impact through speaking engagements. In the beginning of your speaking journey you might need to pitch yourself to virtual seminars, workshops, conferences and such to gain exposure. You must be willing to put yourself out there, tell your story, and confidently articulate your material. Storytelling is a great technique for making your material relatable and relevant. Most importantly, be cognizant of what topics your audience wants to hear and learn about.
Now is a great time to explore the many ways you can build your brand as a recognized expert. Regardless of what industry and career path you find yourself, these monetization strategies can be the bridging point between you and financial freedom!